Team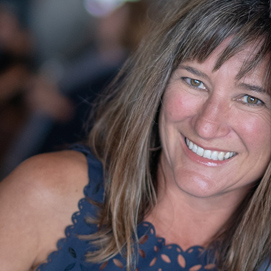 DeeDee Taft,
Principal
DeeDee Taft brings nearly 20 years of public relations expertise to her agency. She is a creative thinker with exceptional media relation's capabilities. As principal, she oversees and is an active team member on all major accounts. Her passion is prevalent with each and every client. From sporting events to the automotive industry, she still gets excited about a great story placement.
DeeDee sits on the board of directors for the National Association of Consumer Shows and is an active member of the Public Relations Society of America, Motor Press Guild (MPG) and the International Council of Shopping Centers (ICSC). Her dedication to the non-profit arena includes leading the public relations efforts for Marin Cancer Project, One Warm Coast, Muttville, Big Brothers Big Sisters of San Francisco and the Peninsula, Leukemia Lymphoma Society – Team in Training and American Cancer Society, to name a few.
Prior to starting her own firm, DeeDee served Macy's West Media Relations Manager, coordinating, managing and implementing all media relations efforts for a chain of 101 department stores spanning six western states. A seasoned professional, she has extensive experience in media relations, community relations, promotions, publicizing and planning large-scale events, social media, crisis management, new product launches, multiple city tours and more. On several occasions, DeeDee acted as a spokesperson for various clients for all mediums – TV, radio, online and print.
She also served as senior account executive with Bailey/Gardiner Creative Communications, Inc., a highly regarded San Diego-based agency. From account management and strategic planning to media relations to writing materials, DeeDee developed, managed and implemented complete public relations programs for a wide range of clients. She has supervised a variety of accounts including Tiffany & Co., San Diego AIDS Walk, Laurel Restaurant & Bar, San Diego Boat Show, California Café, Horton Plaza, Hazard Center, Singing Hills Resort, White Water Canyon Water Park, Fins Mexican Eateries, Coronado Visitors Bureau and Coronado Transportation Management Association.
In addition, she served as assistant director for the Coronado Visitors Bureau where she represented the city of Coronado as a destination to national travel writers and editors throughout the country. In her spare time, DeeDee loves to run the trails of Marin County, spend time with her kids, make pies and travel the world.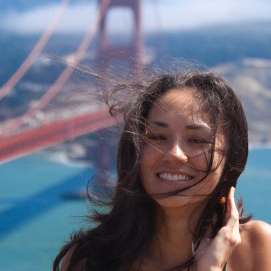 Shelbi Okumura,
Senior Account Executive
Shelbi Okumura is a skilled PR professional and media relations guru with more than 10 years of experience in communications. Shelbi holds a strong media placement track record and manages successful strategic public relations campaigns from inception to completion. She has led local and international public relations campaigns and social media efforts for a variety of clients. A San Francisco Bay Area native, she holds a Bachelor of Science from the University of California, Berkeley. Shelbi loves world travel (her favorite spots are Bali, Greece and Croatia), scuba diving (especially in Asia) and her house bunny.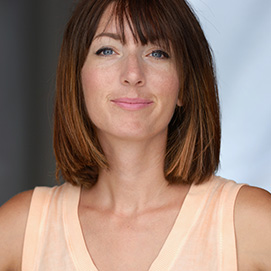 Leah Scherschel,
Account Executive
Leah's specialties include marketing strategy and media relations on a local and national level. Her research, planning and implementation of comprehensive PR campaigns has garnered her expertise in the food, lifestyle, finance, business and real estate arenas. Clients include Women's U.S. Open, Lucas Oil, Philadelphia Escape Triathlon, Jack London Square, Pacific Sail & Power Boat Show and San Francisco Rock 'n' Roll Half Marathon. Leah loves to push herself outside her comfort zone, including riding her motorcycle across states and performing comedy on stage.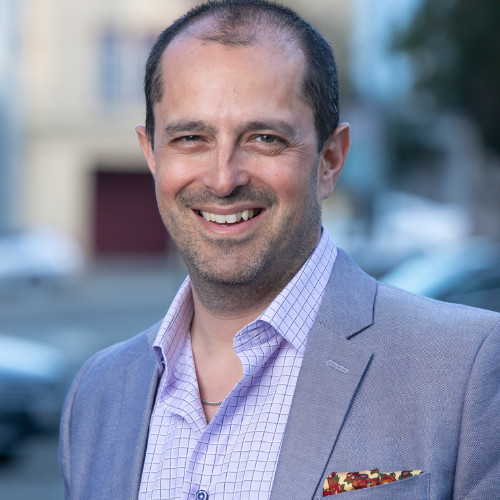 Lael Sturm,
Social Media/ Digital Marketing
Lael Sturm got his start in the music business working for record labels, live music promoters and ultimately MTV.  Internet marketing was brand new at the time (Google and Facebook had not yet been dreamed up) and there was no clear path to follow.  Through trial and error, Lael learned what worked and what didn't work and now puts that experience to work for clients.
Over the years, Lael has applied these skills and marketing philosophies to businesses big and small.  He has worked with startups, professional services organizations, family businesses that have been around for generations, publicly traded, global powerhouses and everything in between.  Marketing best practices transcend business size and, in the end, reaching the right buyer at the right time with the right message is universal.
Lael studied Media at University of Arizona before earning his MBA from Columbia Business School in New York.  Lael lives near San Francisco with his two wonderful children, a giant dog and a modest record collection.